Post One Degree Asia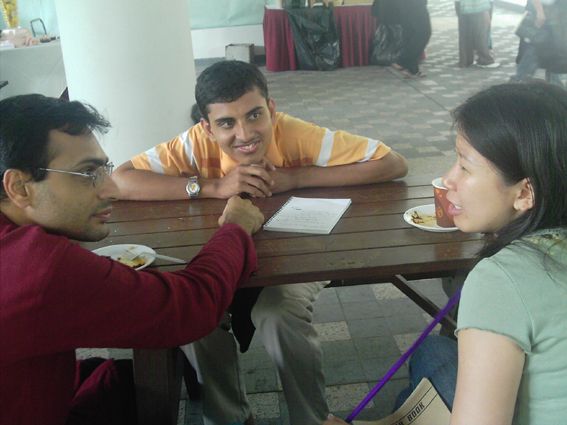 Ruby Pan with delegates of One Degree Asia.
The presentation at One Degree Asia saw little people but the few that were there, raised questions and ideas that were a delight to have. The women at HOME (
www.home.org.sg
) prepared yummy HOMEcooked meals for a humble welcome party thanks to us. The gala dinner saw delegates shaking to the antics of Arturo (Tinig Pinoy) and the presentation allowed me (Sha) to realise that Migrant Voices is very unique and there is so much possibilities to reach out to if we are open to it.
Elsewhere...
There is a video link to Arturo's performance on the Music blog. Click away.
Next...
We're back rehearsing for SeptFest on the 6th of August. You can email to
migrantvoices@gmail.com
if you would like to be a part of the rehearsal.